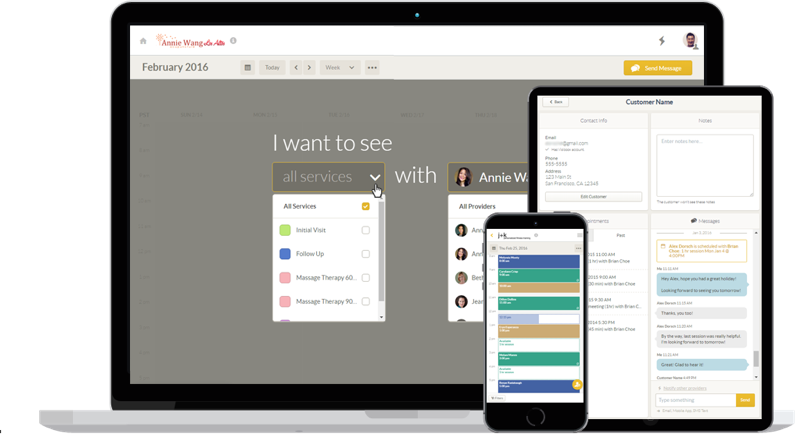 According to the Chopra Center (chopra.com), there are varying recommended frequencies for getting a massage. For a lot of people, the answer is once or twice a month assuming nothing especially stressful is happening. You can see the full article and their recommended massage frequencies here. For the average massage therapist with a full and active client book, this can translate into a successful business, but it also means having to deal with the logistics of scheduling appointments for hundreds of clients. If you're not using scheduling software, over the course of a month, that can translate into a lot of phone calls and emails that have to get fielded and responded to.
Leveraging the best scheduling software can help free up time for massage therapists to focus on doing what they love instead of fielding phone calls and writing email to schedule clients. Good scheduling software will be easy to use, send out automatic appointment reminders to your clients, and make it simple for you to share your availability with customers. In doing these things, more clients will schedule more appointments with you, and you'll have a lot fewer no-shows. This translates into a healthier, more successful business for you.
Massage clients want you to use scheduling software too. It makes it far easier for them to schedule appointments at times that are going to work around their personal schedule and to schedule the impromptu massage appointment when they happen to be going through a stressful patch. They'll also be the first to say that appointment reminders are so helpful to making sure that they don't forget about upcoming appointments.
Visibook scheduling software is the best way for you to schedule appointments with your customers. The iOS and Android apps make it easy for massage therapists or their clients to manage their schedule and book appointments from anywhere. You can access the Visibook calendar from any device that has an internet connection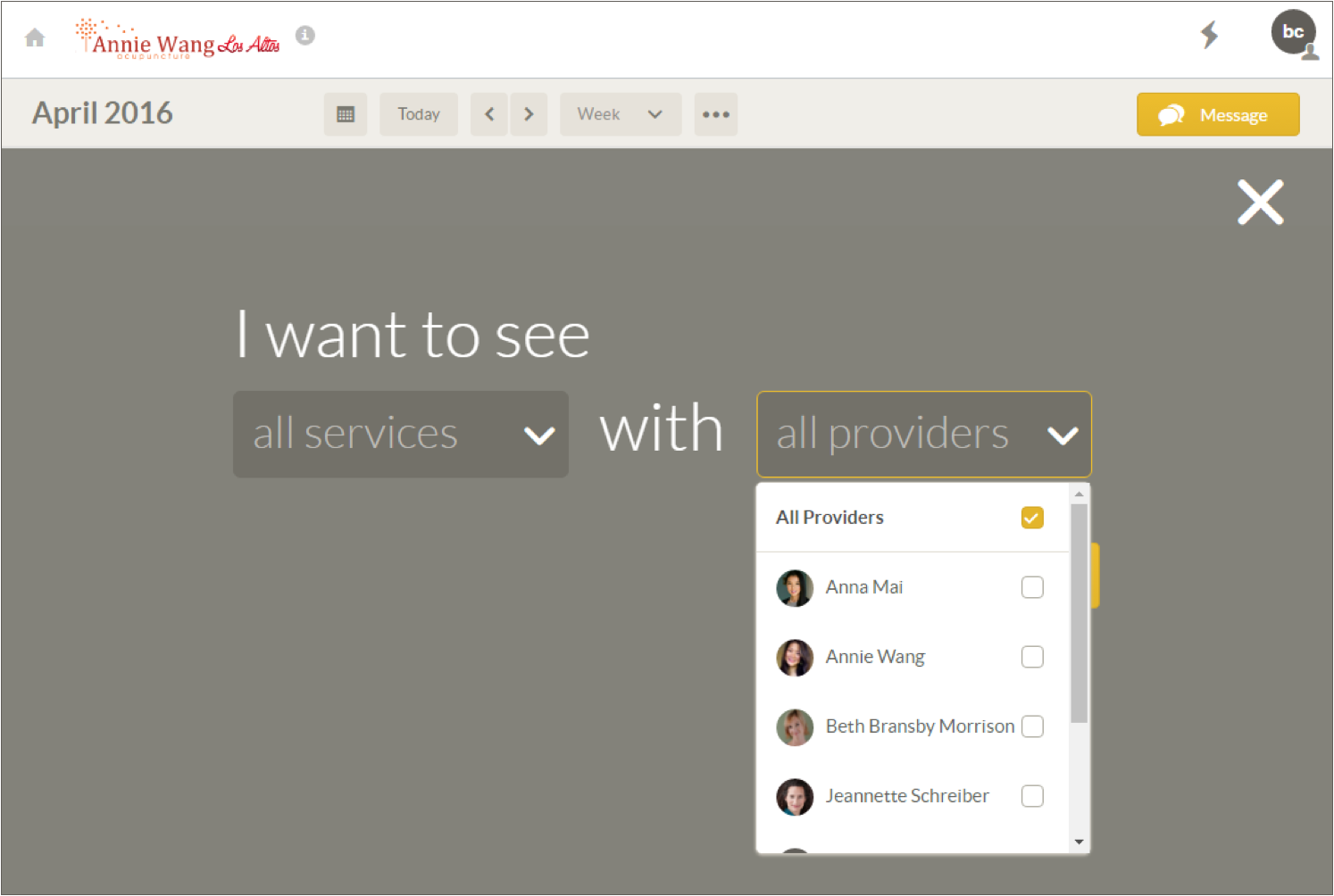 Here's what massage therapists can expect from scheduling online using Visibook appointment software:
To be able to see your Visibook calendar from anywhere with an internet connection. You can use the iOS or Android Visibook appointment scheduling apps or login at visibook.com
Automatic SMS text appointment reminders 24 hours before appointments. From what our users tell us, this definitely helps reduce no-shows
Engage with your customers through our mini-CRM. Visibook's integrated instant messaging allows you to message any client
Enable payment processing and make simple for clients to pay you. When you turn on our integrated payment processing, clients can pay you with one click anytime they book an appointment. Enabling payment processing takes three steps and it works in cooperation with your cancellation policy.
What benefits can you expect by using Visibook appointment scheduling program? Here are a few thoughts:
You should get more appointments booked. Based on our analysis, we observed that 53% of customers book appointments outside of business hours. That's a lot of business to be captured when no one's available to answer the phone. Here is the blog post and full analysis: "Scheduling software helps you book more appointments"
It's super simple to share your availability calendar for customers so that they can book appointments. Using Visibook, each merchant gets a unique calendar URL that they can share on social media or a website. Customers that click on the URL link get taken immediately to a realtime view of your available schedule; your schedule gets automatically updated for any appointments that get booked.
You'll have the ability to access your schedule and clients from anywhere. Anybody, including customers, can download the Visibook iOS or Android app and view your calendar anywhere. Users just need to have an internet connection.