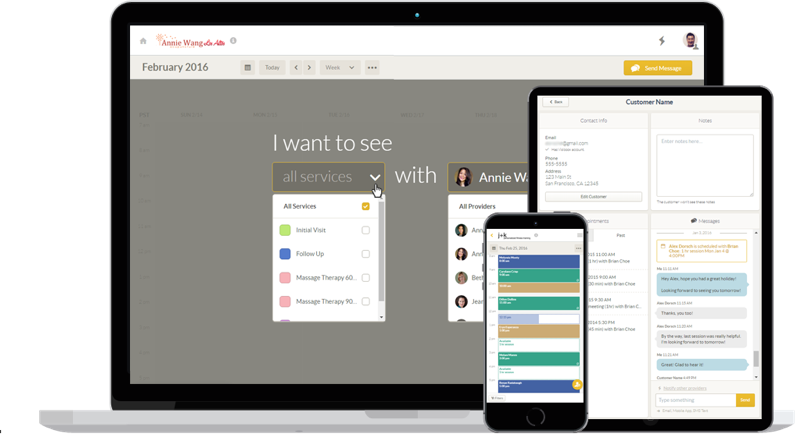 Personal fitness is a critical part of life. When our bodies are healthy, our minds can be free to feel better too. Good, effective personal fitness takes commitment and discipline. For many people that means having a strong relationship between personal trainer and client. Regular, consistent fitness training sessions is vital to a successful physical fitness program.
Appointment scheduling, appointment reminders, and tracking are critical to enabling a successful fitness program. The best online appointment scheduling software will help a personal fitness trainer manage their schedule effectively and efficiently. It will help prevent odd gaps between appointments, reduce no-shows by sending automatic appointment reminders, and make it simple for clients to book appointments by making it easy for fitness trainers to post their free available time.
It's not just the personal fitness trainers that benefit from online scheduling software. Their clients benefit from having an appointment scheduler too. No matter how good and motivating a personal fitness trainer is, everyone experiences times when it can be hard to stick to their fitness program. A good online appointment scheduler does three important things for clients to help keep them true to their fitness program: 1) it sends appointment reminders automatically to make sure they don't forget about an upcoming session, 2) it makes it really easy for customers to see their trainers' schedule and book appointments at times that work for them too, and 3) it keeps a running history of appointments so the client can see how often they've been training.
Visibook appointment scheduling software is the best online scheduling program to give you these benefits. The simple, clean interface is the best way for a personal fitness trainer to manage their schedule and let clients to book appointments online. Clients and fitness trainers (including all staff members that might also be working at the gym), can access the Visibook calendar from anywhere, from any device. All anyone needs to view the Visibook calendar is a solid internet connection.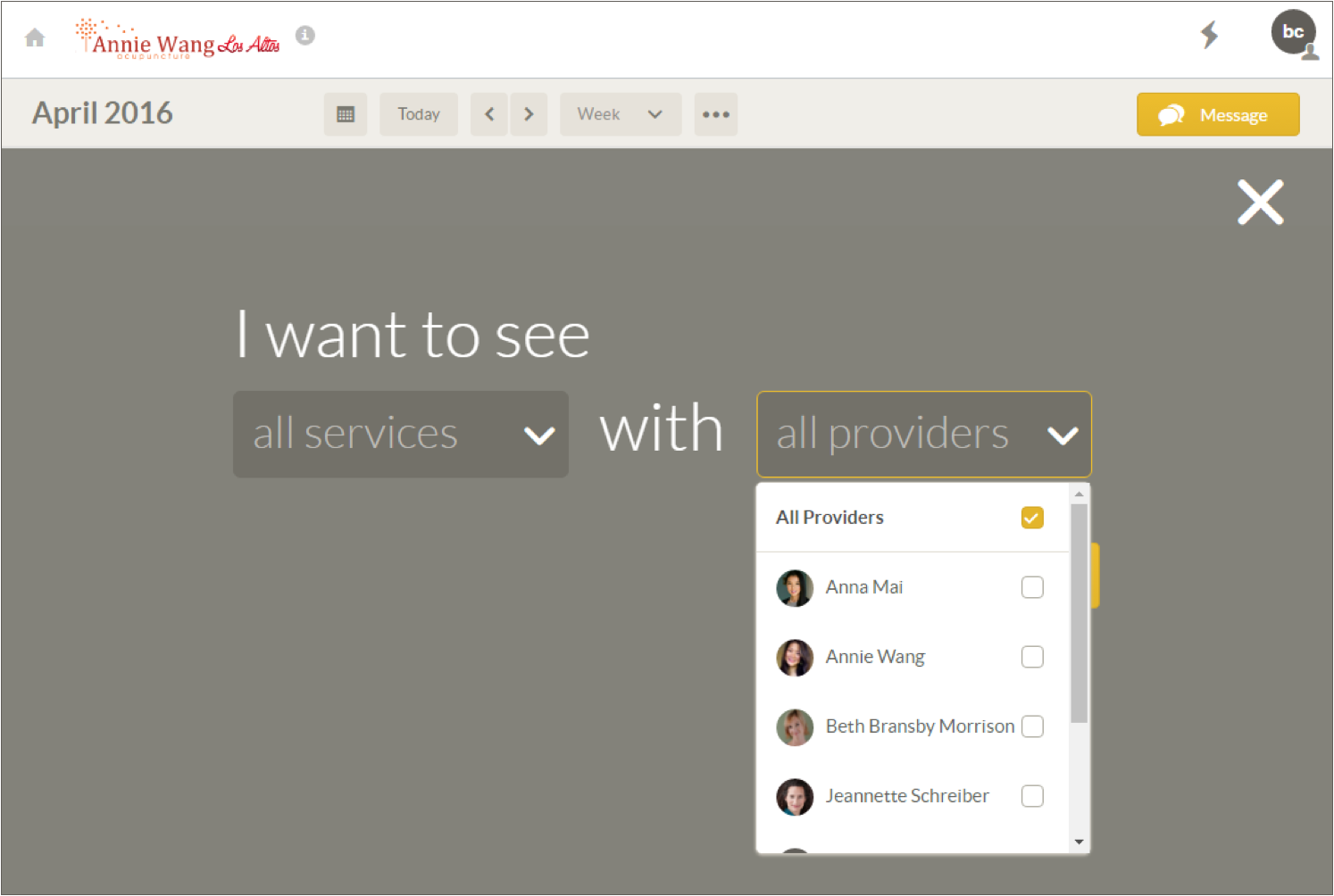 Here are a some of the key features you can expect from Visibook scheduling software:
You can see your Visibook account and calendar from anywhere with an internet connection. You can use the iOS or Android Visibook appointment booking app or simply visit visibook.com
SMS text appointment reminders that automatically get delivered to customers 24 hours prior to appointments. This will definitely help reduce no-shows
Build better relationships with your clients through our mini-CRM. Visibook has integrated instant messaging that allows you to easily message any of your clients
Make it paperless and easy for your clients to pay you. By enabling payment processing, they'll be able to pay with one-click when they book an appointment. It just takes three steps to enable and it works in cooperation with your cancellation policy.
What benefits can you see if you use Visibook online appointment scheduling software? Here are our thoughts:
Greater chance of more appointments booked. We performed an analysis that showed 53% of customers book their appointments outside of business hours. That's a lot of appointment bookings when no one's available to answer the phone. Here is the blog post and full analysis: "Scheduling software helps you book more appointments"
It's easier to share your availability calendar with customers. Using Visibook, every merchant gets their own unique calendar URL that they can copy and paste into social media or a website. Anybody that clicks on it gets taken immediately to a realtime view of availability, meaning it automatically gets updated for any appointments that get booked.
And importantly, the power to manage your schedule and clients from anywhere. Any user, including clients, can download the Visibook iOS or Android app and check out your calendar anywhere there is an internet connection.