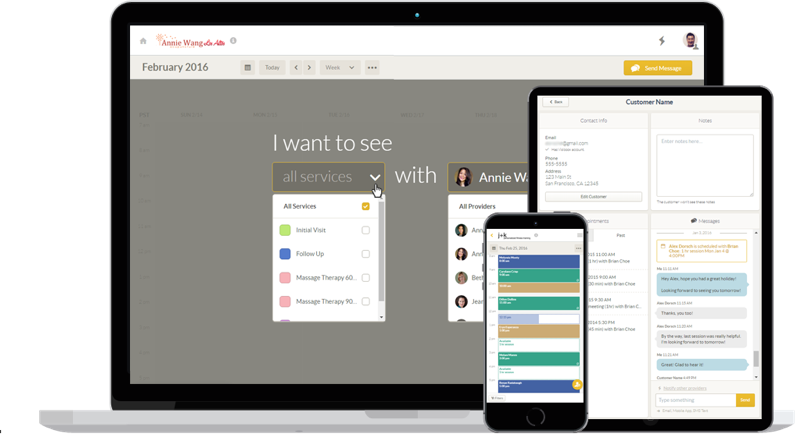 Salon owners run active, complex service businesses. They offer a wide array of services that can be booked for appointments. Beauty services can easily range from hair, to eyelashes, to make-up, to wigs, and braids. These beauty services can vary widely in duration, be combined with other services, and sometimes even overlap other appointments. All this adds up to complexity when managing a busy client appointment book and scheduling complexity translates into double-bookings, missed appointments, and odd gaps in your schedule.
Salon customers want convenience too. They want to be able to see when a hairstylist is free, what services are offered, and when appointments can be scheduled, all without ever having to pick up a phone. Client scheduling is tricky from their standpoint too. They have to book appointments around their own personal schedules. After appointment booking, the client needs to get appointment reminders by e-mail, SMS text, or mobile app notification. This helps to make sure they don't forget about the appointment and ultimately reduces no-shows.
Good scheduling software is the only way to effectively, efficiently meet the needs of the salon owners and their customers. It's the best way for salon owners to let their clients know when they are free to be booked for appointments and for clients to be able to easily see when they can schedule without having to hassle with back-and-forth telephone calls. The best scheduling software will also automatically send out appointment confirmations and text message appointment reminders.
Visibook appointment scheduling software does all of these things and more. It's the easiest way for a salon owner to manage their schedule and let clients to book appointments online. Clients and salon owners (including all salon staff members), can access the salon's Visibook calendar from anywhere, from any device. All they need is a good internet connection.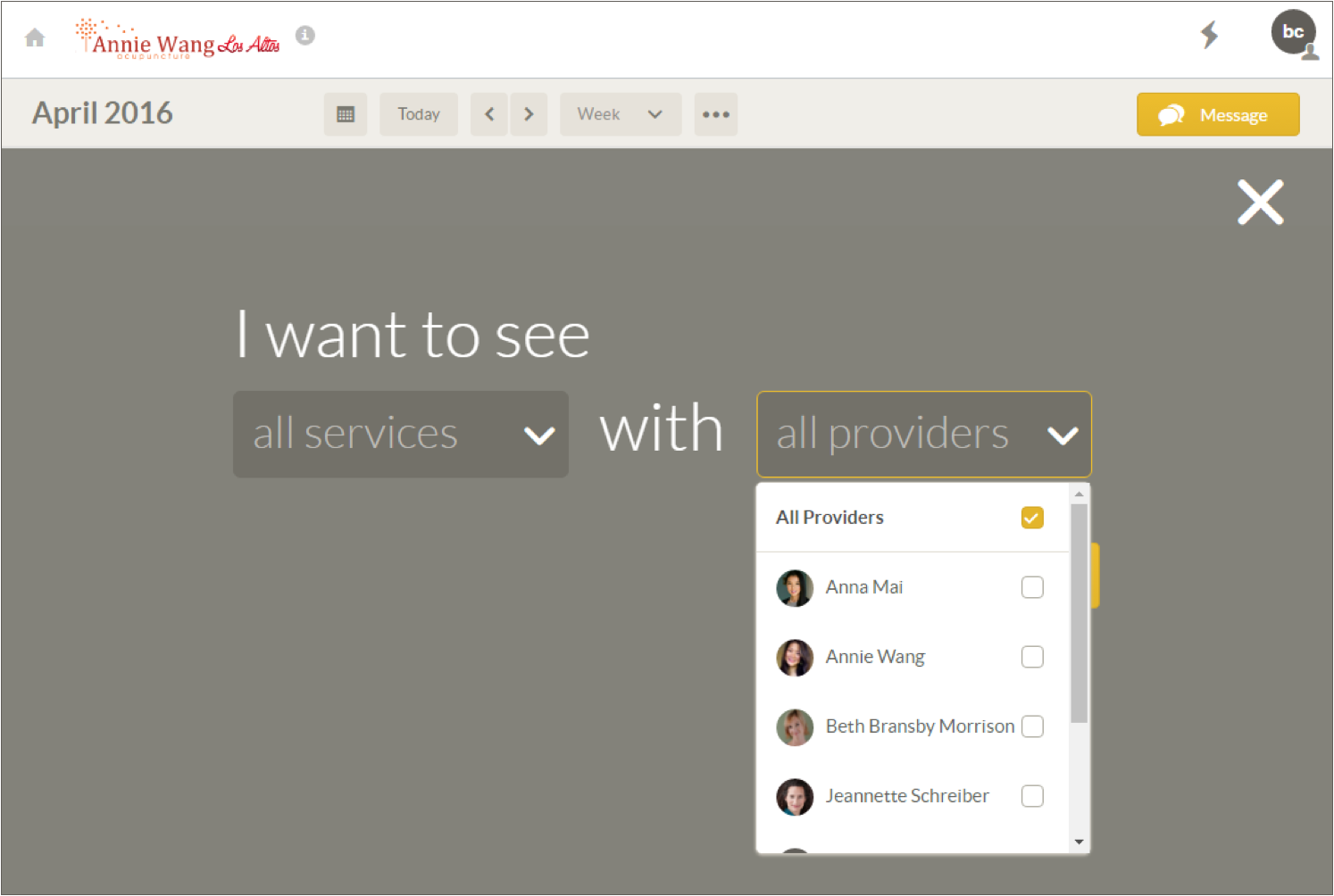 Here are a few of the key features:
Accessibility from any location with an internet connection. Just use the Visibook appointment booking app on iOS or Android or by visit visibook.com
Automatic SMS text appointment reminders delivered to customers 24 hours prior to appointments
Forge strong personal relationships with your clients through our mini-CRM. Visibook's integrated instant messaging allows you to quickly communicate one-to-one with any client
Allow your clients to pay when they book with Visibook's integrated payment processing. It takes three steps to enable. Once it's on, clients pay you when they book and it works in cooperation with your cancellation policy.
What benefits can you hope to see if you start to use Visibook online appointment scheduling software? Here are some of our opinions:
You should get more appointments booked. Our analysis showed that 53% of customers book their appointments outside of business hours. That's a lot of appointment bookings when no one's available to answer the phone. Here is the blog post and full analysis: "Scheduling software helps you book more appointments"
Much easier ability to share your availability calendar with clients. Using Visibook, every merchant gets their own unique calendar URL. Just copy and paste it in your social media or your website. Anybody that clicks on it will be taken immediately to a realtime view of your availability, meaning it automatically gets updated for any appointments that get booked.
The power to manage your schedule and clients from anywhere. Any user, including clients, can download our iOS or Android app and check out your calendar anywhere there is an internet connection.