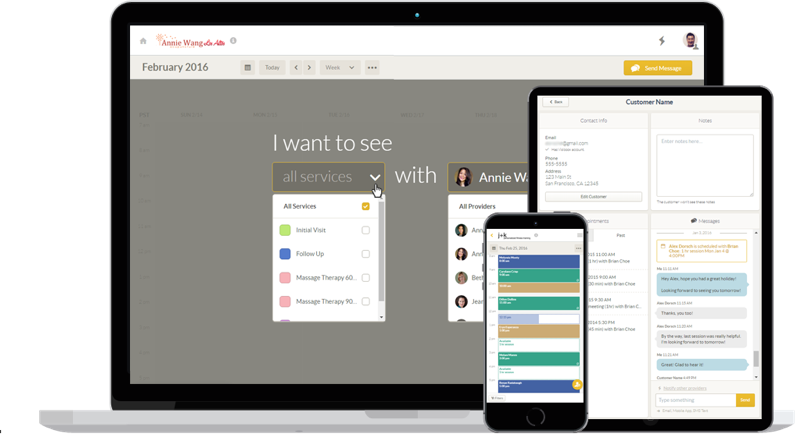 Traditional Chinese medicine has for awhile started to become more broadly integrated into the common, modern landscape for relief from stress and as an alternative treatment strategy. Clients find relief from many different kinds of ailments, ranging from stress to pain, and are often relieved to be offered a solution that is non-invasive and doesn't rely on drugs.
Effective client scheduling is a critical part of running a successful acupuncture business where both acupuncturist and clients are happy. Time is valuable for both parties, so using good scheduling software is a critical part of making sure the acupuncturist is managing their schedule optimally and that clients can book the appointments that they want. One of the unique needs that a lot of acupuncturists have is a need to be able to book multiple clients in overlapping appointments, something the Visibook handles seamlessly. This allows the acupuncturist to set needles with a client in one room, then move on to a second client while the first client is settling in with their needles.
Clients scheduling appointments with an acupuncturist have varying degrees of how urgently and frequently they need to come in. In order for these clients to book the best appointment for them, they need to have quick access to the acupuncturists' schedule of availability, and easily cross-reference it against their own schedule.
Visibook online scheduling software is the easiest, quickest way to schedule appointments with clients. Visibook iOS and Android apps make it super simple for acupuncturists or customers to manage their schedule or book appointments. Anyone can access a Visibook calendar as long as the device has an internet connection.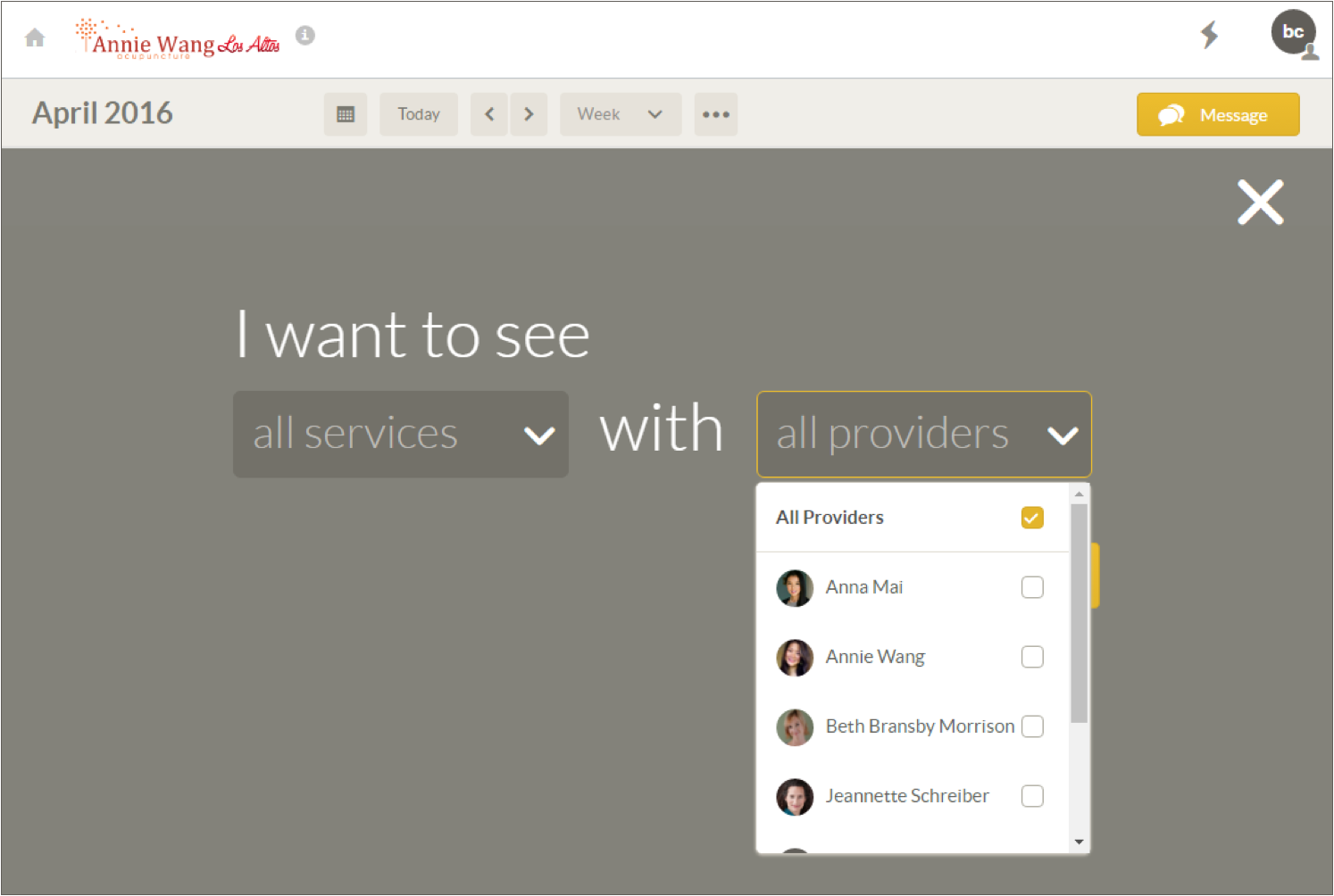 Here's what you can expect from using Visibook appointment scheduling software:
The ability to see your Visibook calendar from any device with an internet connection. Use the iOS or Android Visibook appointment scheduling apps or login at visibook.com
SMS text appointment reminders that automatically are sent 24 hours prior to appointments. Based on user feedback, this helps reduce no-shows
Build stronger connections with clients using our mini-CRM. Visibook's integrated instant messaging makes it easy for you to message any client
Integrated payment processing makes it super simple for clients to pay you. Turn on our payment processing and clients will be able to pay you with one click anytime they book an appointment. Enabling payment processing takes only a few steps and it works in cooperation with your cancellation policy.
What benefits should you expect from our appointment scheduling program? Here are some of our opinions:
More appointments booked. Based on an analysis we performed, we saw that 53% of customers book appointments outside of business hours. That's a lot of business to be captured when no one's available to answer the phone. Here is the blog post and full analysis: "Scheduling software helps you book more appointments"
It's super easy to post your availability calendar for customers so that they can book their own appointments. With Visibook, each merchant gets a unique calendar URL that they can post on social media or a website. A customer just needs to click on the URL link to see a realtime view of your available schedule; when you get booked for an appointment, your schedule gets automatically updated.
The ability to access your schedule and clients from any device.You and your customers can download the Visibook iOS or Android app and check out your calendar from anywhere. The device just need to have an internet connection.