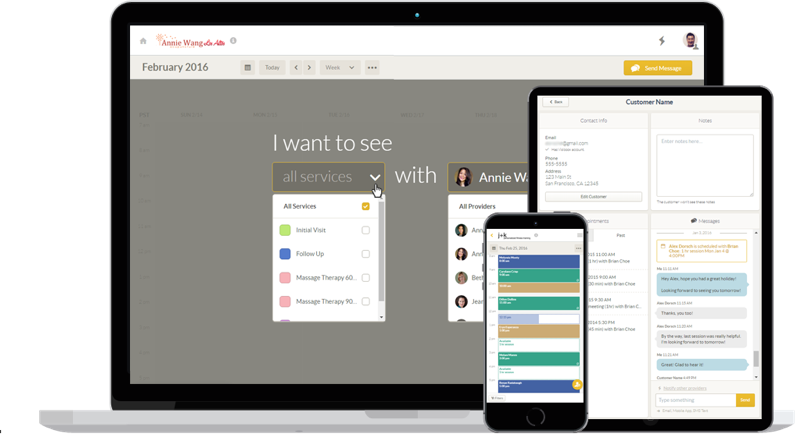 Barbers are busy: they have a large book of clients, many who regularly come in for a haircut, shave, or trim, sometimes as often as once a week. The last thing a barber wants to do is take time away from a customer in a chair so they can answer their phone or write email to schedule an appointment. Inevitably, no matter how hard you try, you end up double-booking yourself anyway or having odd gaps in your schedule.
Barbers' customers are busy too. They don't want to spend a lot of time figuring out when they can come in. Customers need to be able to quickly see their options on when their barber's available so they can sync it up to their schedule. Even better is when they pay for the appointment online in one-click while they're booking.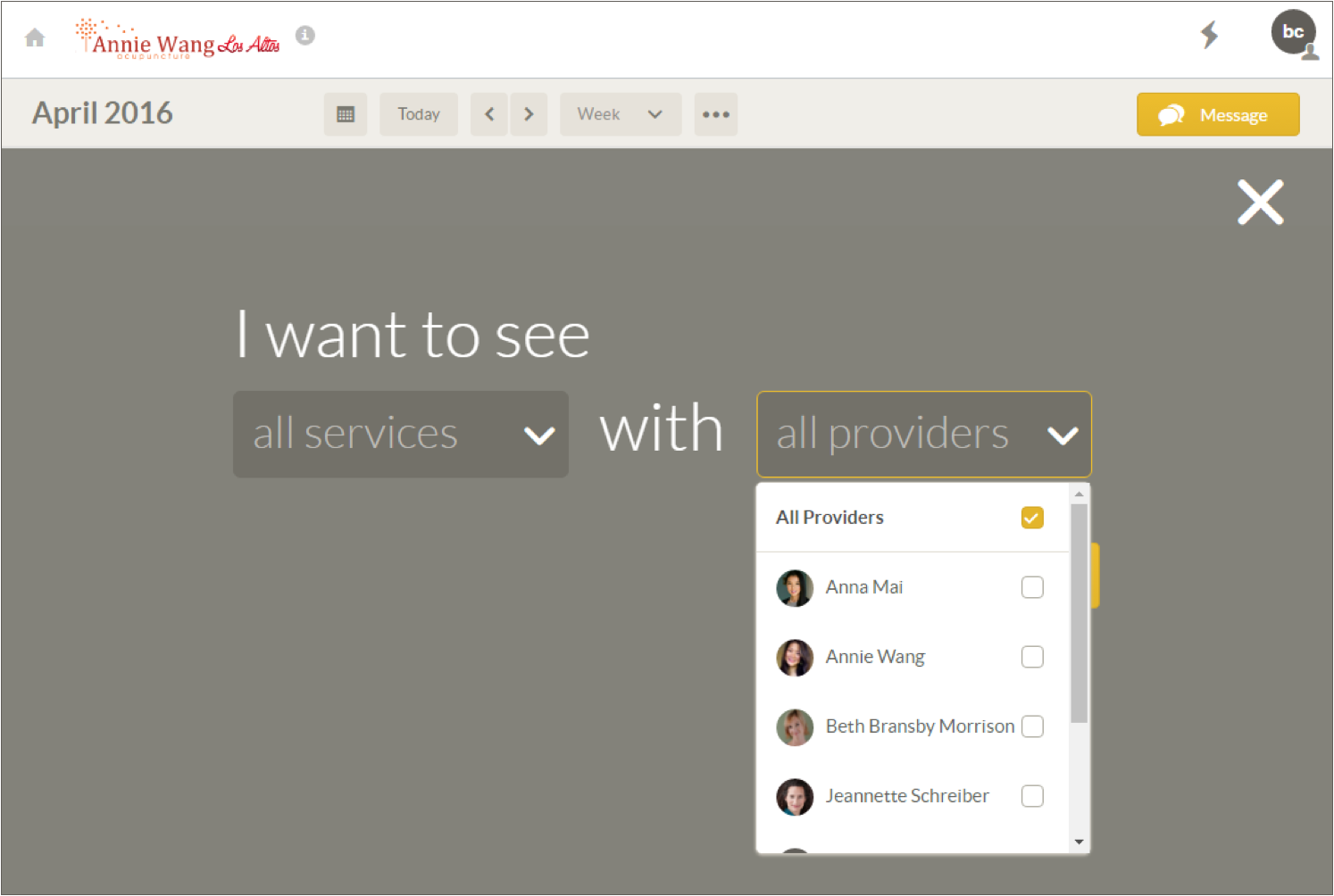 Visibook makes life easier for barbers and their customers. Our appointment scheduler is a simple way for a barber to manage his schedule online and share his availability with customers. Here are a few of the key features:
Access it from anywhere using our appointment booking app on iOS or Android or by visiting visibook.com
Automatic text appointment reminders sent to your customers 24 hours prior to their appointments
Integrated instant messaging with any client through the mini-CRM
Payment processing, so customers can pay with one-click when they book you
Visibook appointment software will help you fill your appointment book. Our program makes it easy for you to post your availability, share your calendar with clients, and let them book appointments with you.
What benefits can you expect to see from using Visibook online appointment scheduling software? Here are some of our thoughts:
More appointments booked. We did an analysis and discovered that 53% of customers book their appointments outside of business hours. That's a lot of appointment bookings when no one's available to answer the phone. Here is the blog post and full analysis: "Scheduling software helps you book more appointments"
Increased ability to share your availability calendar with your clients. With Visibook, you get your own unique calendar URL. Just copy and paste it in your social media or your website. Anybody that clicks on it will be taken immediately to a realtime view of your schedule of availability.
Manage your schedule and clients from anywhere. You can download our iOS or Android app and check out your calendar anywhere you have an internet connection.